IncontiLase®
Stress urinary incontinence treatment
A gentle treatment with powerful results in reducing unwanted urine leakage


a safe treatment for stress urinary incontinence
incisionless, minimally invasive
no anesthesia needed
walk-in/walk-out procedure
little-to-no downtime
high success rate and patient satisfaction
What is IncontiLase®?
IncontiLase® is a gentle laser procedure for treating stress and mixed urinary incontinence. Laser light in a patented Fotona SMOOTH® pulsing mode is delivered to the vaginal surface through a specially designed delivery system that is designed to be gentle and painless. It results in mild heating of the tissue, which triggers the formation of new collagen and strengthens pelvic support, helping to effectively stop or minimize involuntary urine leakage during physical activities, coughing or sneezing. The treatment works best in mild and moderate stress urinary incontinence patients, with very good results in for severe stress urinary incontinence as well. Mixed incontinence patients get relief in stress symptoms.
How does IncontiLase® work?
IncontiLase® works on connective tissue in the vaginal mucosa, with emphasis on the anterior vaginal wall. It improves urethral support through photothermal strengthening of the vaginal mucosa tissue. The resulting collagen neogenesis and remodeling leads to shrinkage and tightening of irradiated tissues and a reduction of unwanted urine leakage.
More from the Knowledge Base
Scientific Evidence Behind Fotona SMOOTH® Treatments in Gynecology
*This content is exclusively for users who have registered their Fotona laser system. To register your system, please click here.
Selected Abstracts
Stress Urinary Incontinence
IncontiLase® is an effective and durable non-invasive treatment for stress urinary incontinence – study in 175 women with a 12-month follow-up
Can the IncontiLase® treatment be performed in cases of severe incontinence?
Yes, we can expect some degree of improvement in most cases, decreasing unwanted leakage and the use of pads, while complete dryness is reached in a much smaller percentage of cases compared to the dryness rates in patients with mild and moderate incontinence.
How do the Fotona SMOOTH® procedures differ from other, similar laser procedures in gynecology?
All Fotona SMOOTH® treatments are based on a patented mode of Er:YAG laser pulses that are delivered to the vaginal wall mucosa, generating controlled and optimal distribution of heat within the tissue and enabling collagen remodeling and neocollagenesis.

The 2.94 μm wavelength, in conjunction with the patented Fotona SMOOTH® mode delivery, allows for a highly controlled, safe procedure with no impact to any critical structures, including any penetration or disruption of the mucosal surface. That makes the procedures gentle and safe, without compromising effectiveness.
How soon should the patients expect results after having the procedure?
Although an improvement of symptoms is usually noticed already a few days after the procedure, optimal results start to show from one month to six weeks after the initial treatments, as the effects are due to the formation of new collagen in the treated tissue.
Are the results permanent?
The results have been shown to be stable up to 18 months post-treatment. After this they start to slowly diminish. A maintenance treatment of one session per year is thus advised after the initial series of sessions to achieve lasting optimal results.
What is the down time for the patient?
This is a walk in / walk out procedure, although, patients should abstain from lifting heavy objects and undertaking long periods of sustained exercise for a period of up to 14 days.
Want to know more about IncontiLase®?
Download e-Booklet
See IncontiLase® in action
FotonaSmooth® Lasers
IncontiLase® can be performed using following lasers:
FotonaSmooth® SP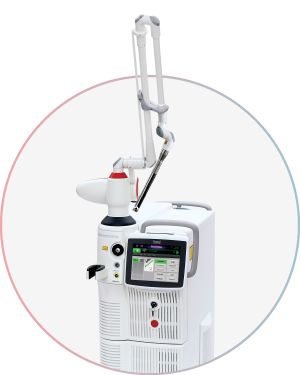 Two complementary laser wavelengths in one system: 2940 nm Er:YAG and 1064 nm Nd:YAG
Fotona SMOOTH® mode technology for non-invasive treatments
Er:YAG VSP technology for cold to warm ablation
Non-surgical treatments of lesions of the vagina and uterine neck
Nd:YAG for additional clinical and aesthetic applications
FotonaSmooth® XS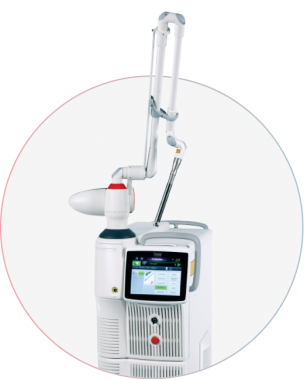 2940 nm Er:YAG laser
Fotona SMOOTH® mode technology for non-invasive treatments
VSP technology for cold to warm ablation
Non-surgical treatments of lesions of the vagina and uterine neck