RenovaLase®
Treatment for genitourinary syndrome of menopause / vaginal atrophy
Gently restoring vaginal function and comfort in post-menopausal women


a non-ablative Er:YAG photo-thermal treatment of the vaginal canal
improved vascularization and trophism of the vaginal wall
collagen regeneration and improved water content
incisionless, minimally invasive
no anesthesia needed
walk-in/walk-out procedure
little-to-no downtime
What is RenovaLase®?
RenovaLase® is a laser treatment for the menopause-associated vaginal atrophy that delivers gentle Fotona SMOOTH® laser pulses to stimulate renewal of the vaginal mucous surface, which can then produce improved levels of lubrication and relieve vaginal dryness and discomfort. RenovaLase® vaginal atrophy treatment produces results that can last more than a year, without the need for constant applications of cream and gels, thus making sexuality in the golden years more enjoyable and effortless. It has shown excellent results in women suffering from vaginal atrophy symptoms such as vaginal dryness, irritation and dyspareunia, including breast cancer survivors.
How does RenovaLase® work?
laser-induced, mild and controlled heating of the vaginal tissue
stimulation of angiogenesis, fibroblast activity and new collagen formation
no thermal or ablative damage
the final result is increased epithelial thickness as well as vascularization, along with a reduction of symptoms such as dryness, itching, irritation and dyspareunia
More from the Knowledge Base
Scientific Evidence Behind Fotona SMOOTH® Treatments in Gynecology
*This content is exclusively for users who have registered their Fotona laser system. To register your system, please click here.
Selected Abstracts
Genitourinary Syndrome of Menopause
RenovaLase® treatment induces significant improvement of genitourinary syndrome of menopause (GSM)
Is special preparation of the vaginal canal necessary before performing the RenovaLase® procedure in menopausal women?
Some doctors prescribe the patient a local hormonal gel a few weeks prior to the treatment in severe cases of vaginal atrophy, in order to make the treatment more comfortable. However, many doctors and published studies have reported that there is no special preparation necessary.
Is local anesthesia necessary to apply prior to treatment?
Local anesthesia is not required, as the treatment is not painful (up to 3 on a 1 to 10 VAS scale). However, some physicians use topical anesthetic cream to completely avoid any discomfort, especially for sensitive patients.
Are the patients required to have a gynecological examination prior to taking the treatment?
Yes, a standard gynecological examination, including a pap-smear, should be performed prior to receiving the treatment.
How soon should the patients expect results after having the procedure?
Although an improvement of symptoms is usually noticed already a few days after the procedure, optimal results start to show from one month to six weeks after the initial treatments, as the effects are due to the formation of new collagen in the treated tissue.
Who can perform the treatments?
GenerGenerally, treatments are performed by OB/GYN specialists, although in some countries other specialists can also perform the treatment. We recommend that in such cases, the treatments should be done in close collaboration with a patient gynecologist, in order to obtain the required pre-treatment information.
Want to know more about RenovaLase®?
Download e-Booklet
See IncontiLase® in action
FotonaSmooth® Lasers
RenovaLase® can be performed using following lasers:
FotonaSmooth® SP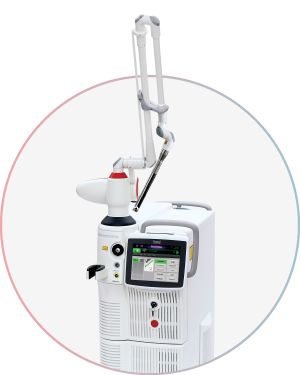 Two complementary laser wavelengths in one system: 2940 nm Er:YAG and 1064 nm Nd:YAG
Fotona SMOOTH® mode technology for non-invasive treatments
Er:YAG VSP technology for cold to warm ablation
Non-surgical treatments of lesions of the vagina and uterine neck
Nd:YAG for additional clinical and aesthetic applications
FotonaSmooth® XS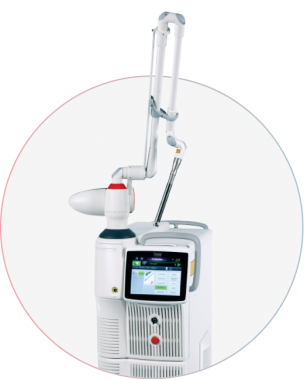 2940 nm Er:YAG laser
Fotona SMOOTH® mode technology for non-invasive treatments
VSP technology for cold to warm ablation
Non-surgical treatments of lesions of the vagina and uterine neck