IntimaLase®
Vaginal tightening treatment
A gentle treatment for restoring the firmness of the vagina and enhancing sexual pleasure


an effective treatment for vaginal relaxation
incisionless, minimally invasive
no anesthesia needed
walk-in/walk-out procedure
What is IntimaLase®?
IntimaLase® delivers patented Fotona SMOOTH® laser pulses to the surface of the vagina and vulva. These unique pulses are specially engineered to produce a mild heating effect, which in turn stimulates the formation of new collagen and strengthens the tissue, giving a firmer and tighter quality. IntimaLase® has been shown to increase sexual pleasure and positively affect the overall quality of life in treated women. Eligible patients include women with increased vaginal laxity due to childbirth and/or ageing. IntimaLase® treatment has a very success and patient satisfaction rate.
How does IntimaLase® work?
photothermally tightens the vaginal canal
mechanism of action is based on shrinkage and thickening of the connective tissue in the vaginal wall
More from the Knowledge Base
Scientific Evidence Behind Fotona SMOOTH® Treatments in Gynecology
*This content is exclusively for users who have registered their Fotona laser system. To register your system, please click here.
Selected Abstracts
Vaginal Relaxation Syndrome
IntimaLase® – an effective treatment for vaginal relaxation syndrome
Is it possible to over-tighten the vaginal canal and introitus as a consequence of IntimaLase® treatment?
This cannot be the case as the treatment results in only a slight shrinkage of existing collagen and stimulates the production of natural collagen, enabling regeneration to the pre-condition state.
How long is the learning curve in terms of becoming familiar with the Fotona SMOOTH® procedures?
The procedure is simple to learn and doctors can expect to be able to perform the procedure following a 2-day training course.
How do the Fotona SMOOTH® procedures differ from other, similar laser procedures in gynecology?
All Fotona SMOOTH® treatments are based on a patented mode of Er:YAG laser pulses that are delivered to the vaginal wall mucosa, generating controlled and optimal distribution of heat within the tissue and enabling collagen remodeling and neocollagenesis.

The 2.94 μm wavelength, in conjunction with the patented Fotona SMOOTH® mode delivery, allows for a highly controlled, safe procedure with no impact to any critical structures, including any penetration or disruption of the mucosal surface. That makes the procedures gentle and safe, without compromising effectiveness.
Are the patients required to have a gynecological examination prior to taking the treatment?
Yes, a standard gynecological examination, including a pap-smear, should be performed prior to receiving the treatment.
How long after the treatment can a patient become sexually active?
In order to achieve the best results, it is recommended that patients abstain from sexual intercourse for a period of between one to two weeks.
Want to know more about IntimaLase®?
Download e-Booklet
See IntimaLase® in action
FotonaSmooth® Lasers
IntimaLase® can be performed using following lasers:
FotonaSmooth® SP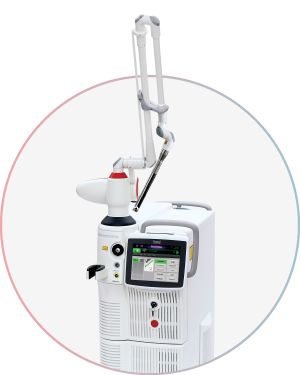 Two complementary laser wavelengths in one system: 2940 nm Er:YAG and 1064 nm Nd:YAG
Fotona SMOOTH® mode technology for non-invasive treatments
Er:YAG VSP technology for cold to warm ablation
Non-surgical treatments of lesions of the vagina and uterine neck
Nd:YAG for additional clinical and aesthetic applications
FotonaSmooth® XS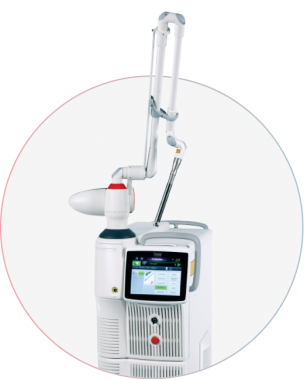 2940 nm Er:YAG laser
Fotona SMOOTH® mode technology for non-invasive treatments
VSP technology for cold to warm ablation
Non-surgical treatments of lesions of the vagina and uterine neck